It has been a long time since we reviewed a new product, so therefore, today I am going to review a brand-new product. In the present time, we would be blind without the Internet as our life depends on it hugely whether for official use or for personal needs, whether it's a Computer or a Mobile device.
So when it comes to having an Internet Connection we definitely like to use it in multiple ways to sort out our daily needs. But to serve the purpose of multi-tasking we would require a device that will serve the medium between the main line and our various devices which is served by the Router.
There are plenty of Routers available in the market and the price and features also vary widely. But unless you have huge money to spend on getting costly Routers, most of us would be looking for cheap ones without compromising some features. It's frustrating when you were not able to get proper reception of the wireless signal or it keeps fluctuating all the time.
However, most of us would blame the ISP for this, however, the problem might be with your Router also as the router you use, the chipset it runs, the power of the antennas to disperse the wireless signals, and how many bands it has, makes a lot of difference in the internet speeds and range you get. Thus we will be reviewing a cheap yet powerful router today which is the MI 3C from Xiaomi.
Xiaomi has earned its reputation by offering good products at quite reasonable prices. The company has really made a huge impact on the Indian smartphone market, but in China, Xiaomi is popular for more electronic devices which include TV, Laptops, and many other things. Xiaomi first launched its router the MI 3C back in 2017 and it is quite affordable for everyone and yet it is able to deliver a power-packed feature at the price range of a mere 35$.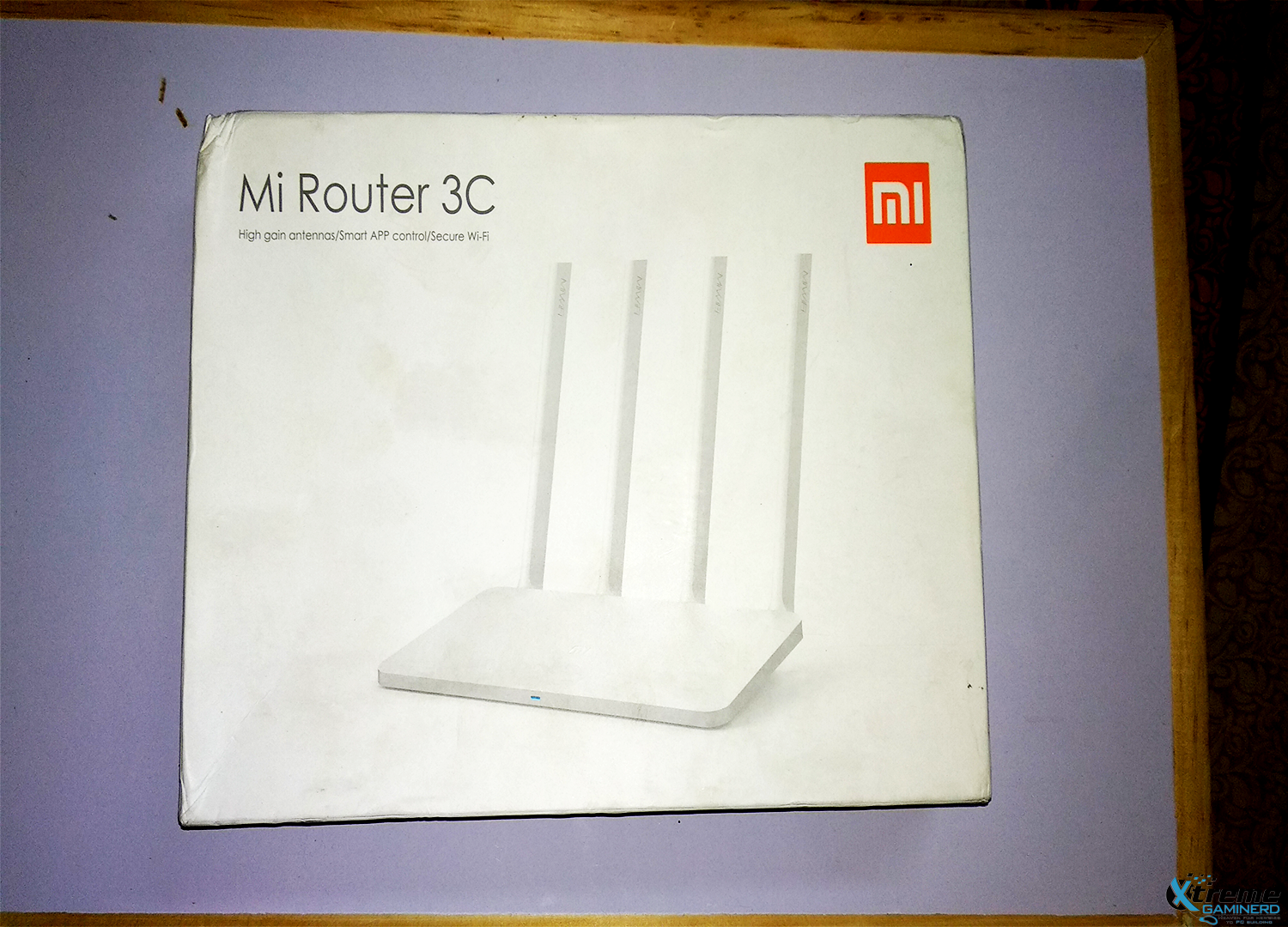 I was having a Cisco Linksys E1200 and along with it acting as a repeater, I was using Dlink AC-750, however, the DLink one suddenly started to act abnormally one day which lead me to purchase this one. I clearly had no intention to review it, but after using it as a repeater, I thought to swap the MI 3C with E1200 to evaluate its performance, and believe me I was shocked. That was the main reason to review this one as it might help others to decide what they should do.
Packaging & Contents
When I received the product the packaging was neat and simple and after unboxing it revealed the inside of it which contains the Router, Adapter, and manual guides.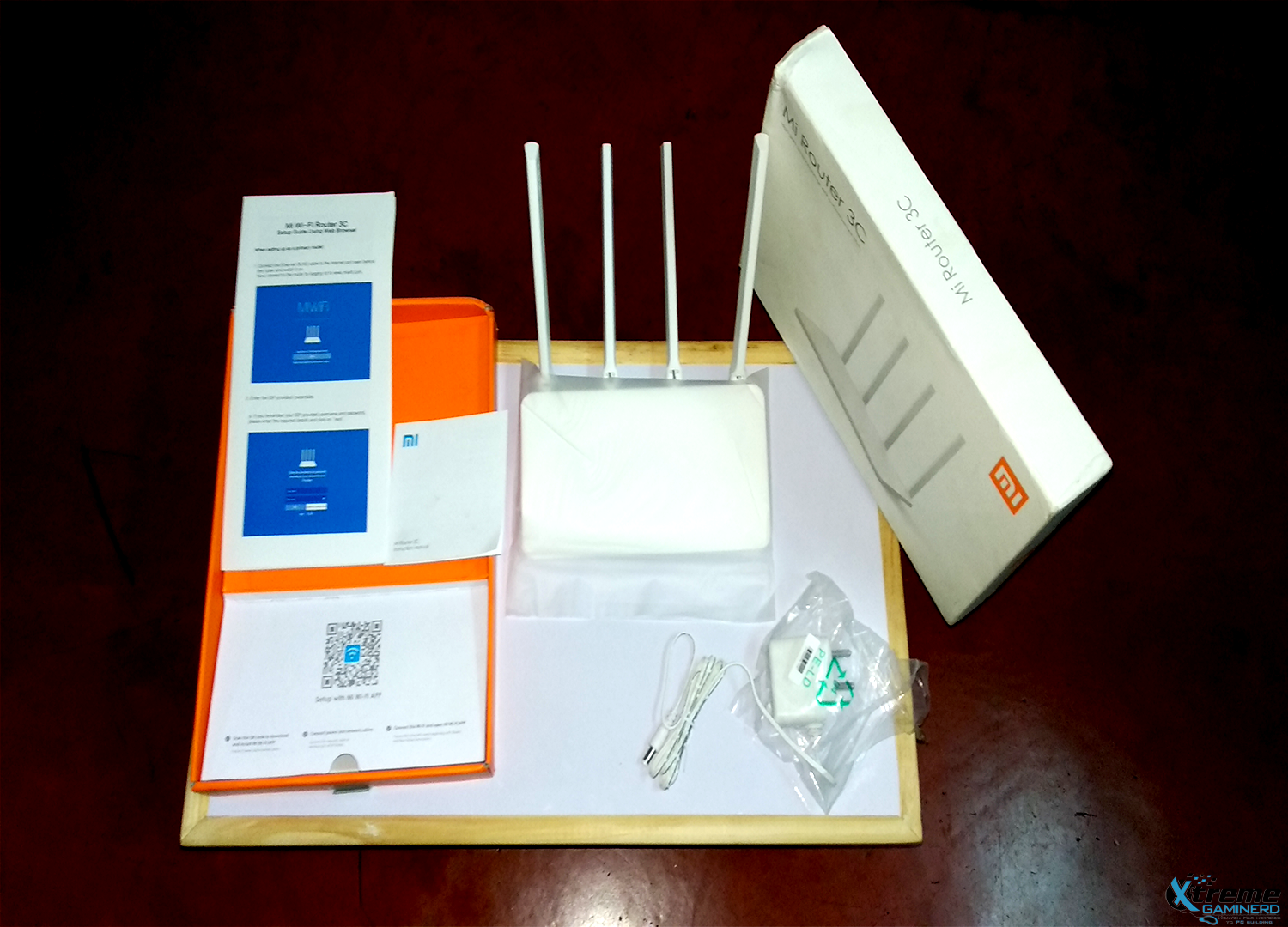 After a first look at the contents inside the box, I was really amazed after seeing the router as it is very sleek and quite lightweight which weigh just 241 grams. Apart from being lightweight, the router is pretty handy and will occupy a very small place blending perfectly into your household environment. The router is available only in white color and the size measures around 8 inches in length, 4 inches in width, and less than an inch in thickness without the antennas.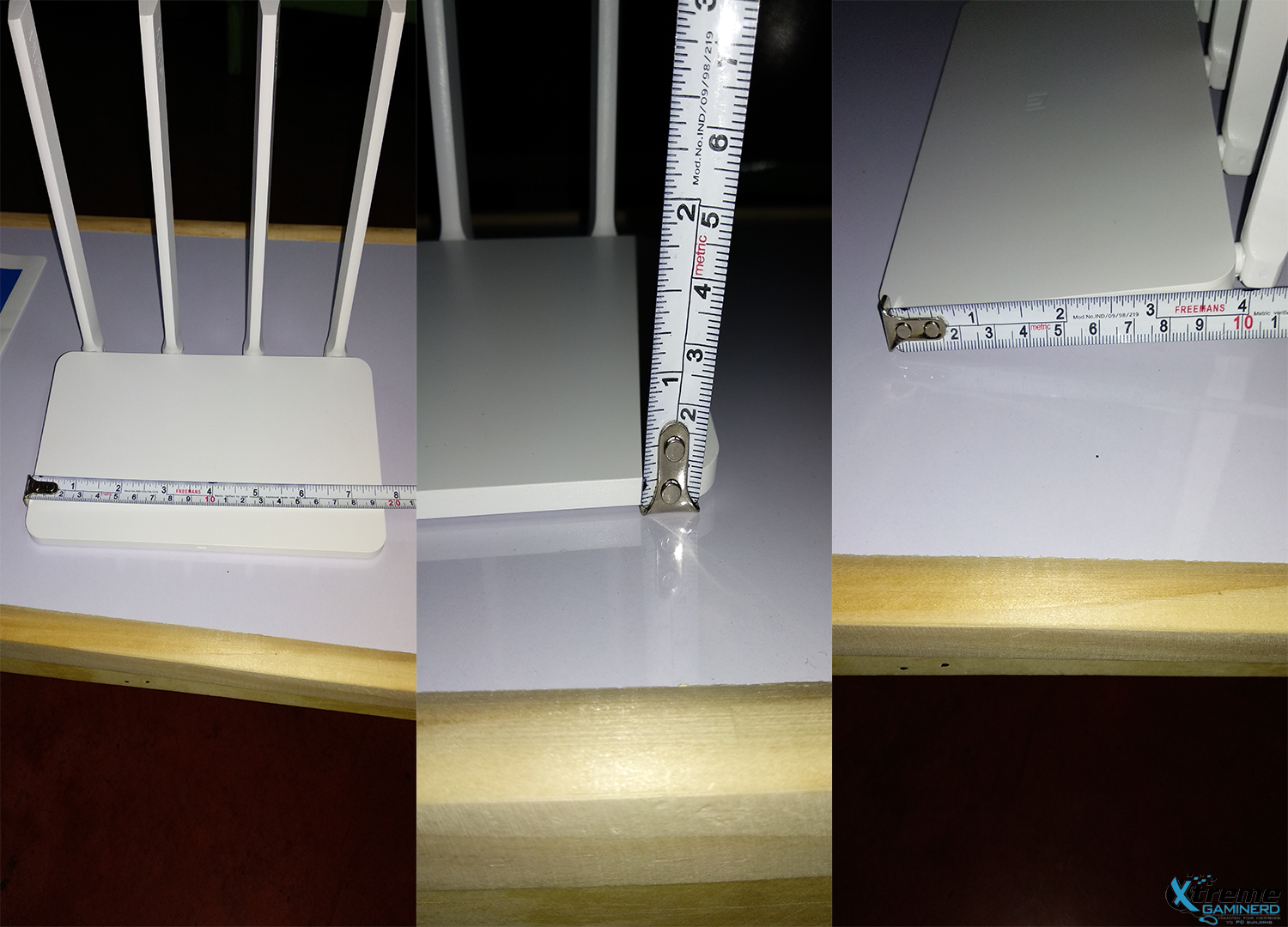 Features
The router is built from ABS plastic and comes with a nice design to look at, however, it will still lie around a small corner of your house. Four antennas are present at the back of the router which is adjustable horizontally and vertically but they are fixed and can't be removed. The upside of the router is that it is the one and only router that will offer you four antennas in this low-price segment making it truly unbeatable but we need to look at other features also.
The top and front of the router are almost left vacant except for a single LED which provides you with the status of the connectivity. When it is blue, then everything is fine, and if it's amber than you will be having issues with your connection. When it is turned towards the back, all the stuff is present there which starts with a reset button, two 10/100 Ethernet ports which are colored White, one WAN port for your Internet connection which is colored Blue, and a power socket.
The base is vented in order to keep it running cool. However, there is a great drawback in terms of the absence of Ethernet Ports as most of the routers nowadays come with at least four Ethernet Ports, which means that if your devices can connect only via Ethernet Ports, then you might need to spend few bucks on getting a switch.
No USB port is included and in this price segment, there might not be a router present that comes with a USB port. The Xiaomi Mi Router 3C is a single-band 802.11 b/g/n router that operates at 2.4GHz. It can host a maximum Wi-Fi speed of up to 300Mbps and has 16MB of ROM and 64MB of RAM, which is quite a lot for a router in this segment. The Mi Router 3C is running on MiWiFi OS which is an open-source OpenWRT platform.
Configuration & Testing
Now the fun part of this new router is that it is the most simple to configure, that I have ever come around and everything works like a breeze. You need to plug your Internet line into the WAN port of the Mi Router and just power it up. Mi 3C will automatically set up the rest. To access the setting you will need to log in and change settings which can be done either via your PC browser by accessing miwifi.com or downloading the Mi Wi-Fi app for Android or iOS devices for the same.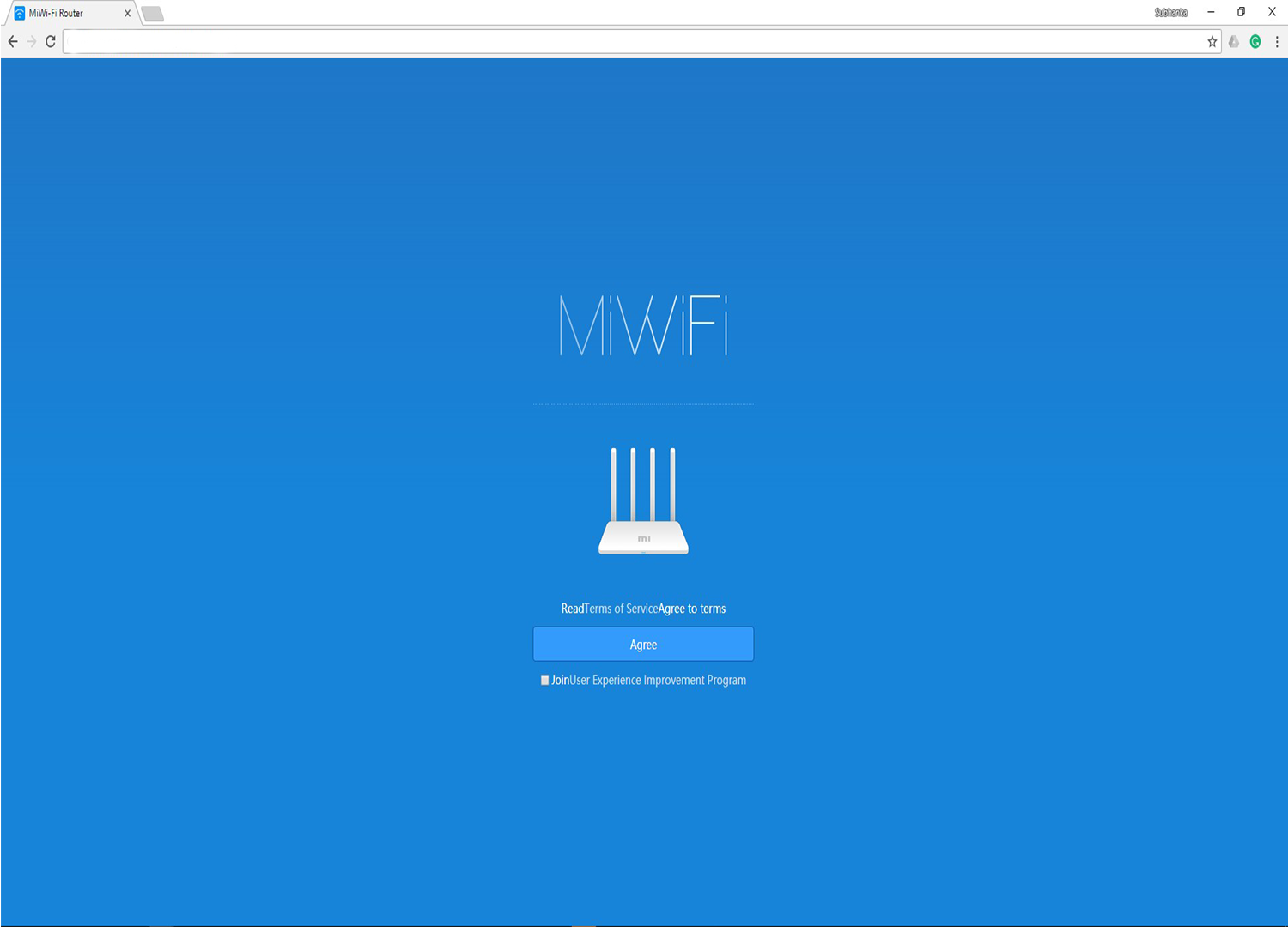 After clicking on "Agree" the next page will let you set up the name of the Wi-Fi and its network password which can be changed later and configured as per your need.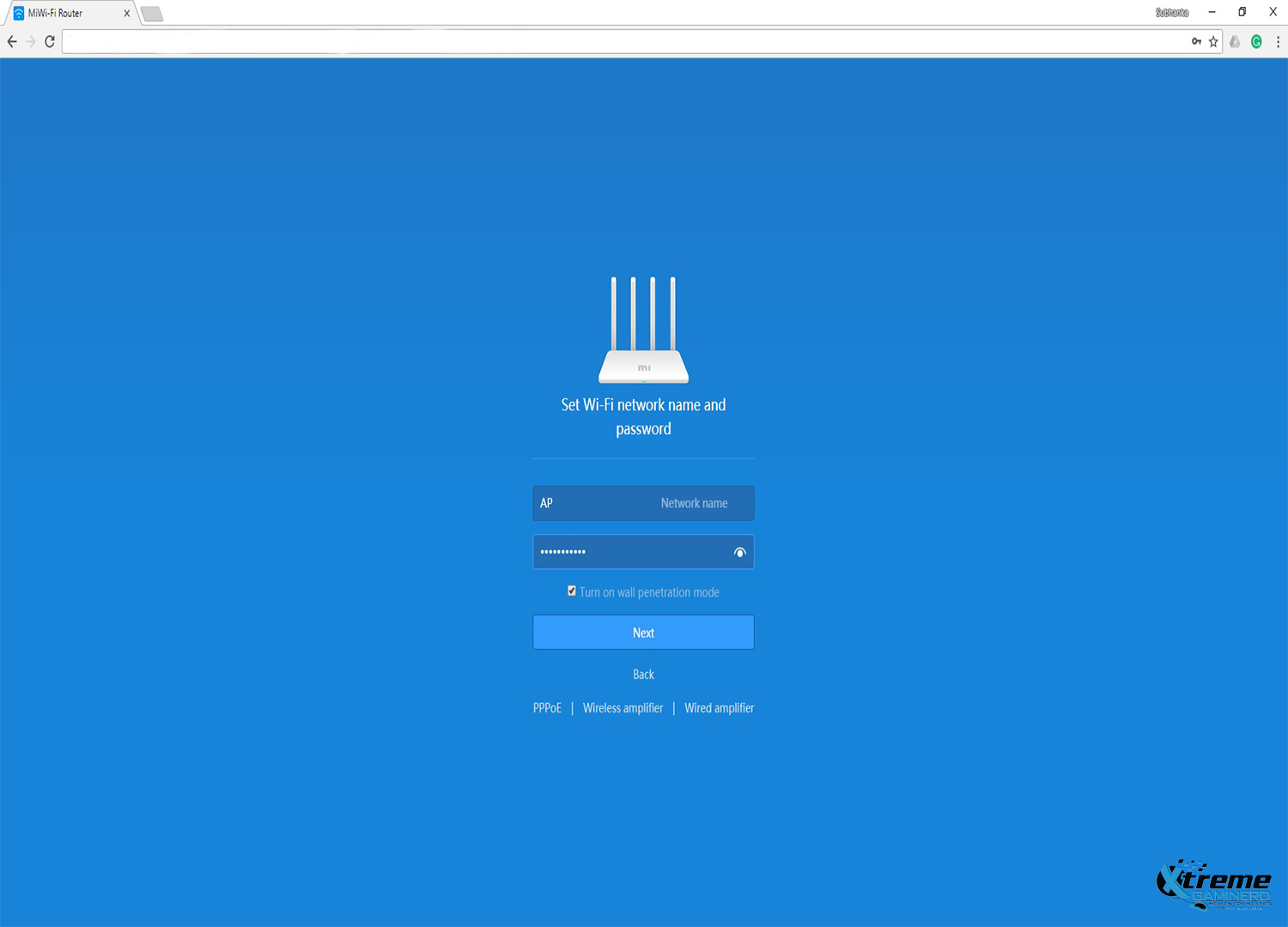 This page also allows you to configure the router as per your need. If you want this device to work as a repeater then you will need to click on "Wireless amplifier or Wired amplifier" whichever is applicable in your case. If you have a PPPoE mode of connectivity then you can select that option which is available here, however, if your ISP provides Static IP which is the same as per my case then proceed with the settings and after completing these initial setups the device will reboot.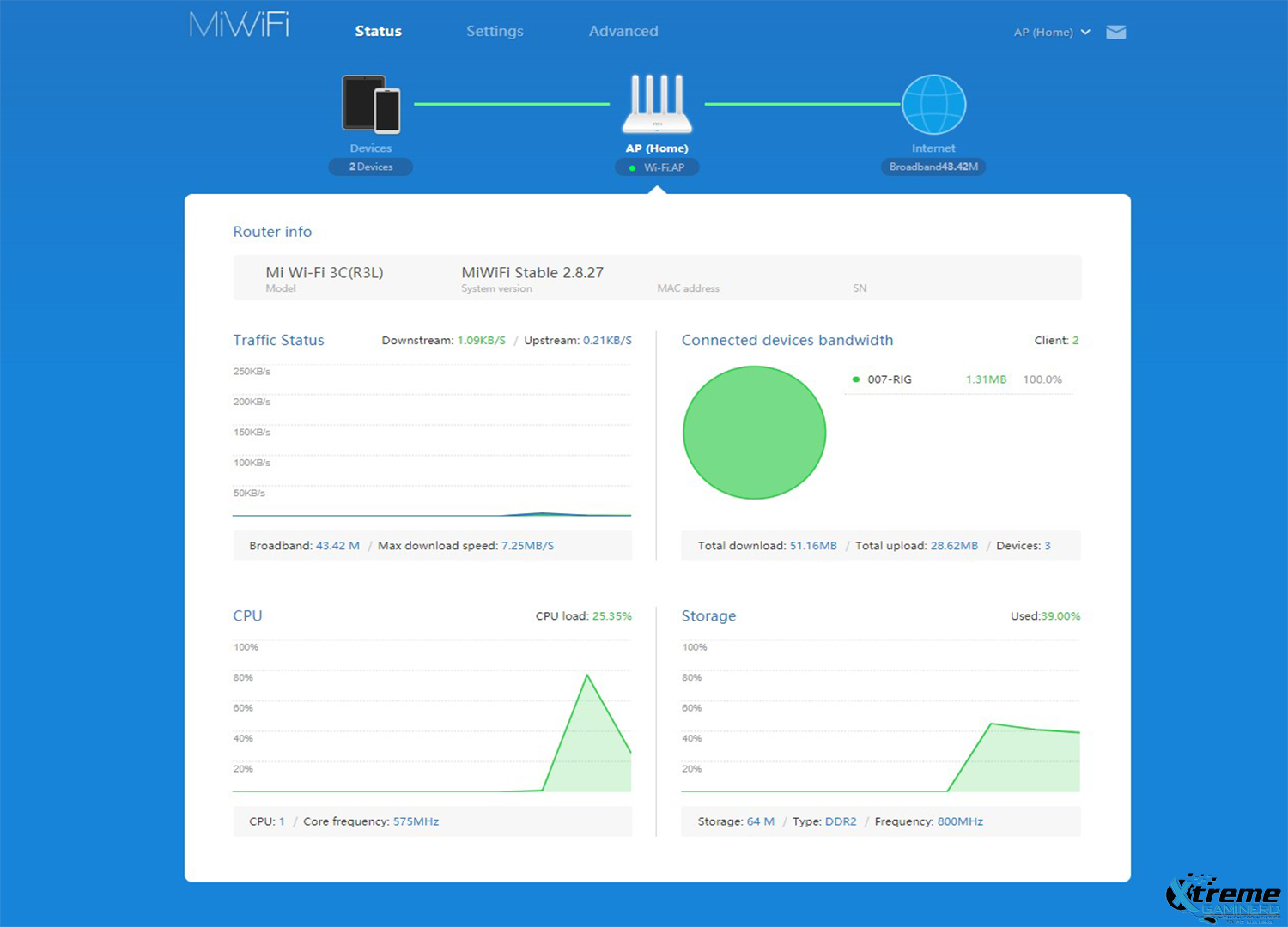 After a successful reboot, the homepage of the router will be opened, and on the homepage, you can monitor how many devices are connected and see details such as their MAC and IP addresses and for how long they've been connected. You can immediately disable a device's connection, and the router remembers to block that device if it tries to connect again later. The main page also lets you monitor your internet consumption in a real-time scenario and is displayed via a color-coded pie-chart.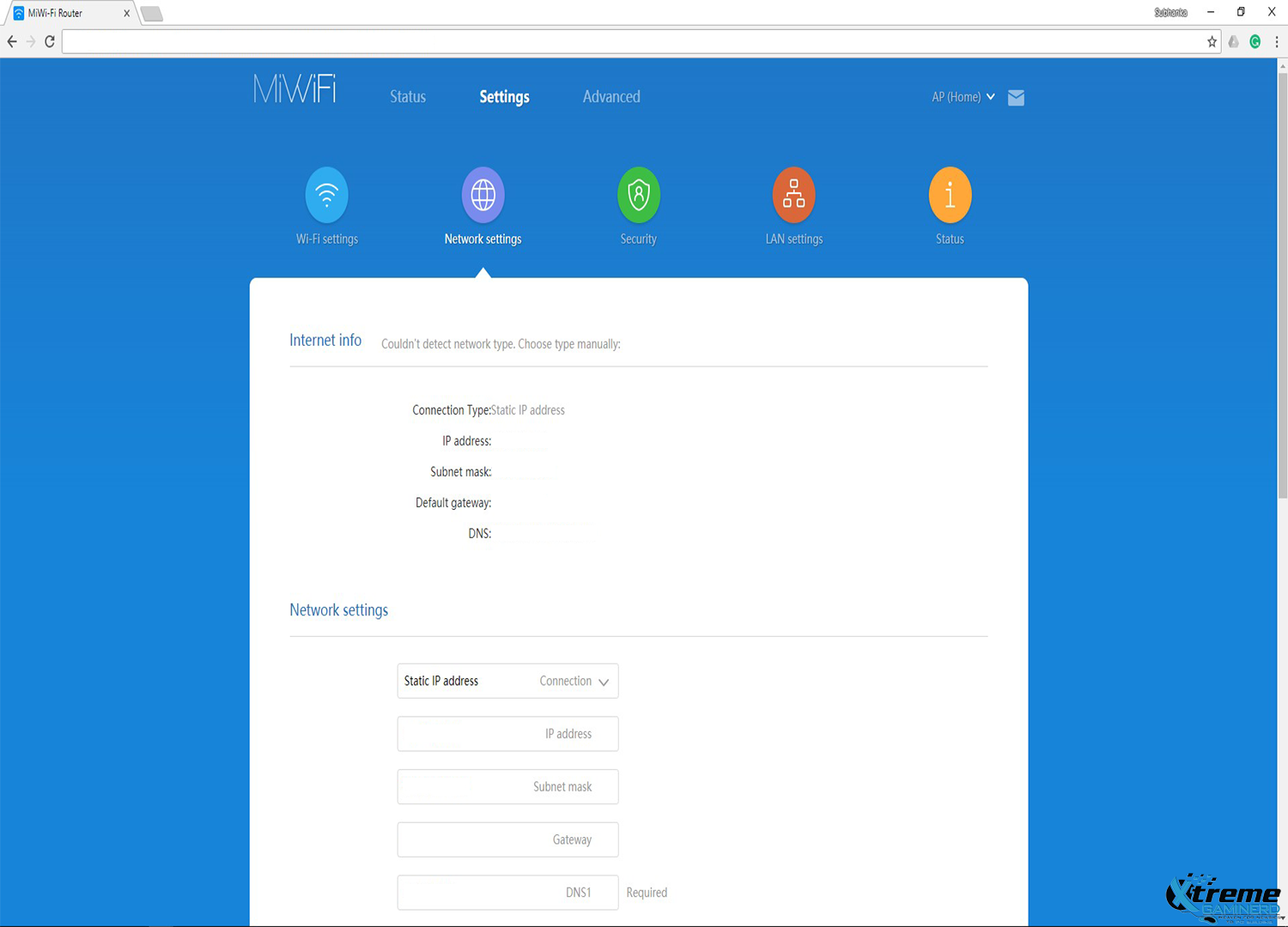 In the Network Settings tab, you will find various configuration options for your Router and here you can configure the device if you have a Static IP which is similar to my case.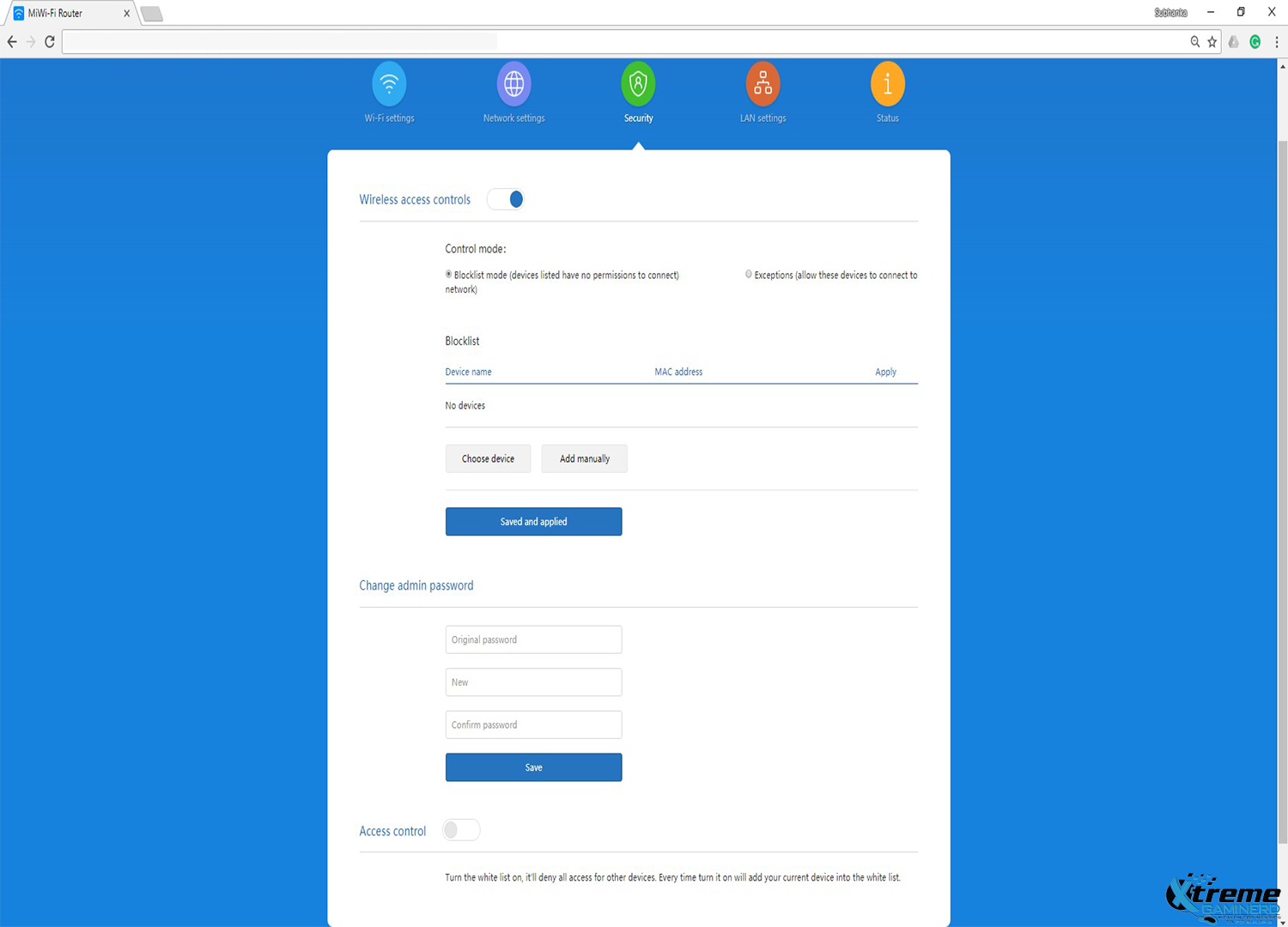 The Security Tab lets you add specific devices to a blacklist that are accessing your network or create a whitelist so that only ones you specifically authorize will be allowed to connect to your network moreover it also lets you add MAC-based devices which will only let devices to be connected if their MAC address is present in the router.
The LAN Settings tab, lets you configure DHCP for your internal network. In the Status tab, you will be able to check updates of firmware for the Mi Router or you can flash it or restore previously saved backup settings. It also lets you change the time settings.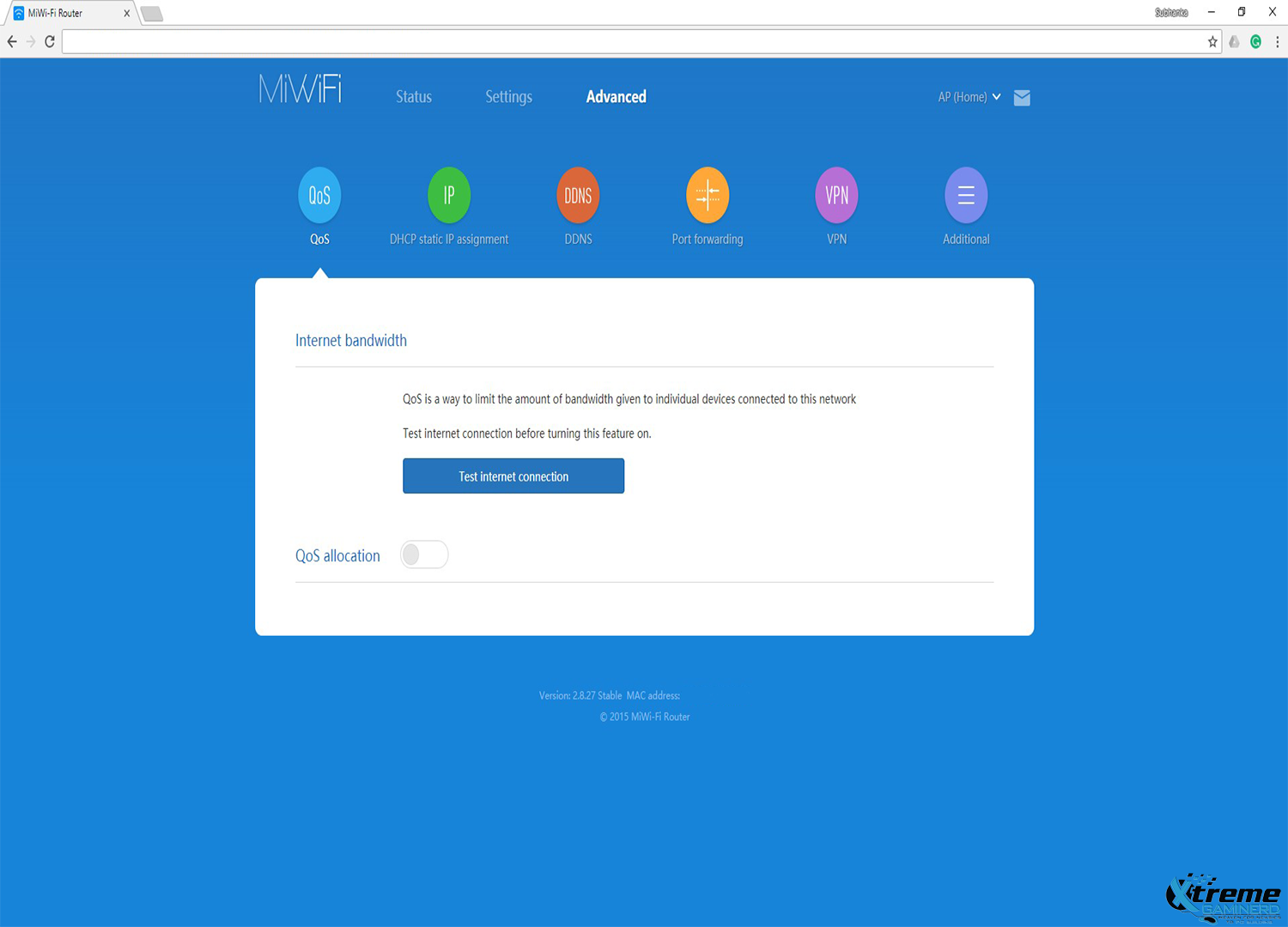 In the advanced section, you will come across various advanced configuration option which includes QoS, DHCP Static IP Assignment, DDNS, Port Forwarding, VPN, etc.
The QoS mode lets you prioritize your internet needs and offers four predefined more which include Auto Mode, Game First, Web page First, and Video first but the inclusion of manual addition of QoS would be preferable.
If you want to configure via mobile app then you will be pleased to know that it is also very simple in terms of configuring your router and offers more options than some other mobile apps. The steps are quite easy to understand. The first step you need to take is to pair it with your Router and then it will ask you to provide your password and then it's at your fingertips to control the Router through your Smart Phone. If you are connecting for the first time then the scenario will be litter different.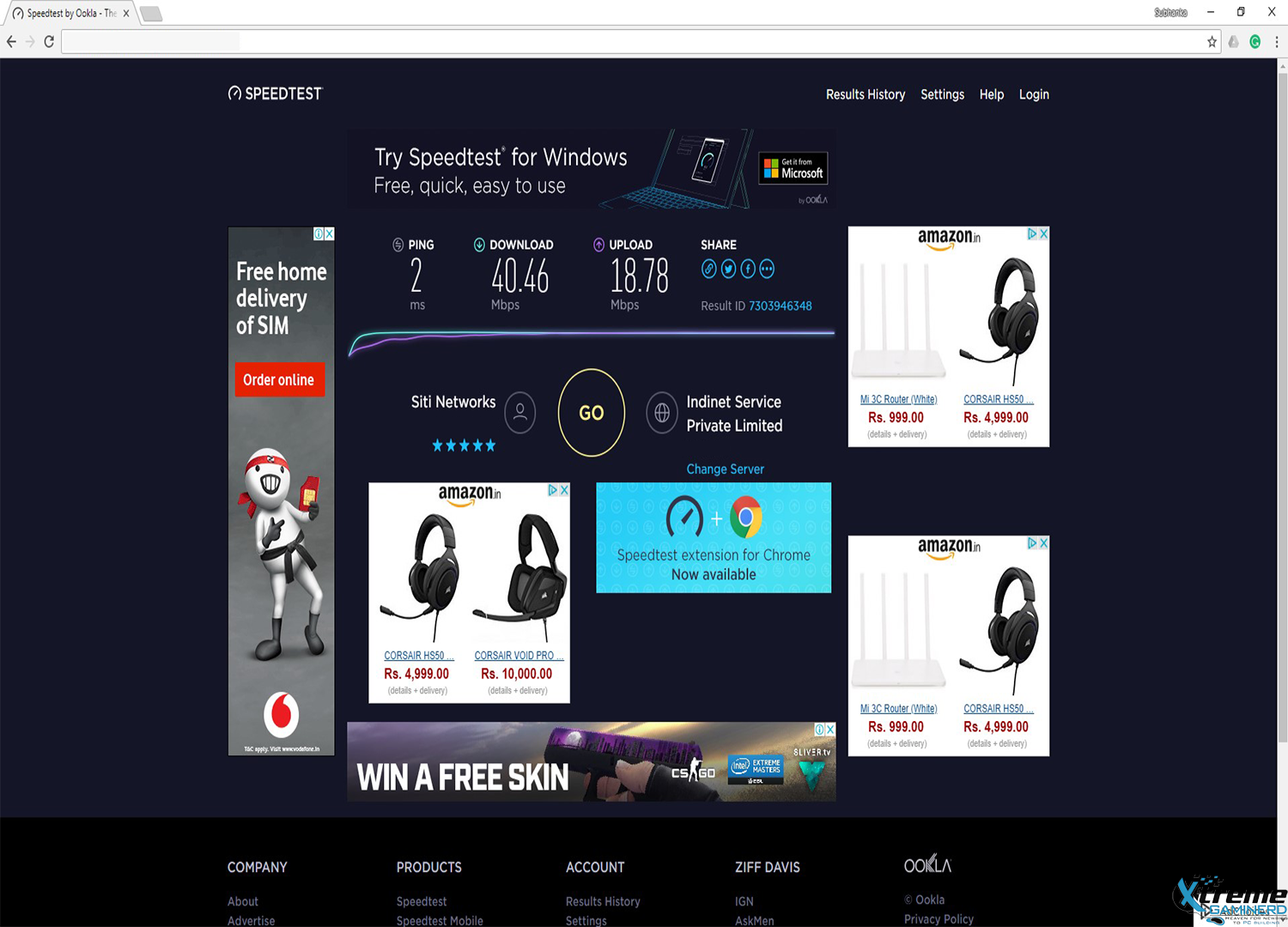 Now we did a few tests on this router and I was really shocked with its coverage even at the lowest signal, it was able to provide a steady and hassle-free connection. The speed test in Ookla is looking promising also and previously my latency was never below 4ms but on this device, it is steady 2ms. The Mi Router 3C performed well with most of the devices we used with it, which included a variety of laptops, desktops, Smartphones, Surveillance cameras, and printers also.
The Mi Router 3C performed well with most of the devices we used with it, which included a variety of laptops and smartphones. Video streaming is quite good too and we were able to stream 1080p videos without any issues.
Final Words- Should You Buy It?
After using the Mi 3C Router, it can definitely be said that there is no other product present in the market at the time of this review that would be able to match the performance and features of this router at the said price point. The UI is also pretty neat and easy to access.
However, the presence of more Ethernet Ports would have been quite good as most routers available today have at least three or four because it might be a problem for those who will primarily connect to the router via Ethernet Ports otherwise for those who use wireless connectivity more it won't be an issue. An addition of a USB port would have made this a brilliant choice for everyone.