As we approach the launch of RTX 4070, we have got a lot of pics of the card from different manufacturers featuring different designs including a Founders Edition from the company.
Unlike its Ti version, the 4070 will now have the FE design which has been leaked by Videocardz and Twitter user David Giannis.
Fortunately, this one is not as big as the 4080 or 4090 but is actually a moderately sized card that will feature a dual slot design and has similar dimensions to the 3070 Founders edition.
The card will have a 16-pin power connector and a compact V-shaped circuit board that does not even extend to the second fan. This is why the fan can be seen clearly from both sides.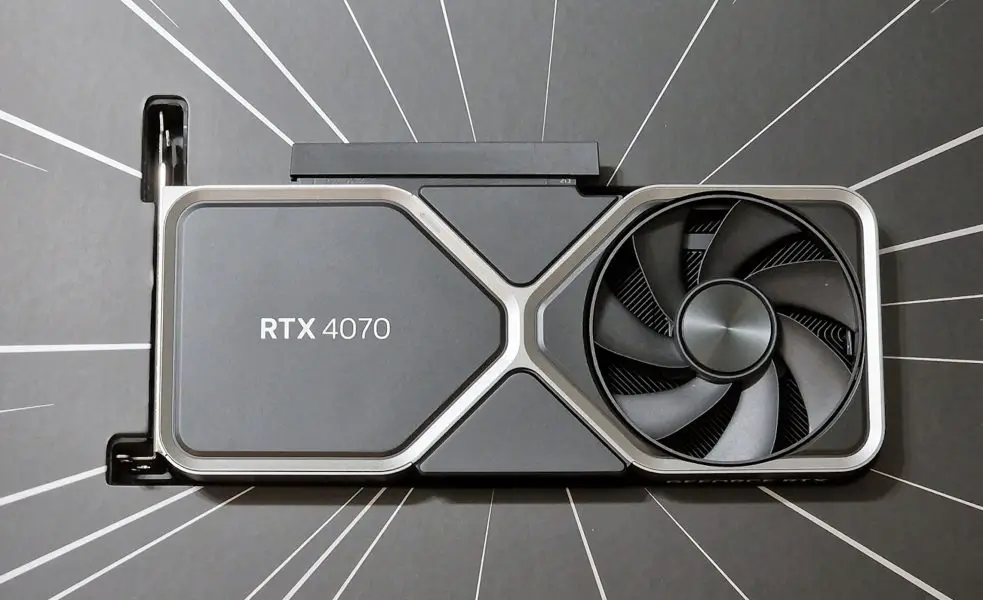 Apart from the FE edition, AIBs have also prepared their custom designs and most of them are pretty big compared to the FE card. Fortunately, many of those cards feature an 8-pin power connector that would be hassle-free for many users but as some of these cards will be factory overclocked, they are equipped with bigger heatsinks that will take up to 3 slot space inside your case.
Most of these cards feature 3 fan designs but some of them are providing two fan options as well.
As the card is set to launch on the 13th of this month, it is obvious that Nvidia and AIBs must have sent the review samples and we might get a sneak peek of its performance before the official launch.
Source: Videocardz